Listen
Cheat Codes x Kris Kross Amsterdam - SEX (Jasper Dietze Remix).
Cheat Codes x Kris Kross Amsterdam - SEX (Jasper Dietze Remix)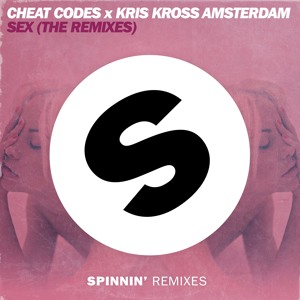 Qrcode
Description
Cheat Codes X Kris Kross Amsterdam - Sex (The Remixes) is out now! Link: https://spinnin.lnk.to/SexRemixes This year's biggest hit getting remixed by some of the best out there. Hasse de Moor turns SEX into an uptempo, broken beats monster of a track, providing the vocals with nice percussive elements. TV Noise on its turn gives the sultry vibe of the original an even more laidback vibe, creating a fantastic version made for every R&B, trap influenced music lover. Meanwhile, TWRK & Doobious give the track a twisted interpretation, with beats and effects taking things to a whole other level. Following this, Gregor Salto adds his trademark house sound, full of energy, ready for the floor. KWINT does the same, taking care of the uplifting side of the track with cool drum 'n bass rhythms. CARTA also drops a monster of a remix, moving SEX to the world's electro mainstages with a major progressive tune, hot and heavy on the drops. As if the track can work on any level, it's Jasper Dietze taking it sky high with a beautiful melodic version, working up exciting progressive elements into big climaxes, surely going to raise temperatures everywhere!