Listen
#ZEM012: Gabe, TouchTalk feat. Tk Wonder - Not Your Robot (Original Mix).
#ZEM012: Gabe, TouchTalk feat. Tk Wonder - Not Your Robot (Original Mix)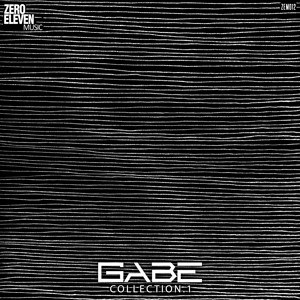 Qrcode
Description
OUT NOW! Gabe - Collection Vol. 1 Buy your copy now; http://btprt.dj/1GA2Hjf YouTube Preview; http://bit.ly/1Oi76vi Including Tracks; Gabe, Dashdot Feat. Cotry - Always On My Mind (Original Mix) Gabe, TouchTalk feat. Tk Wonder - Not Your Robot (Original Mix) Gabe, Rocksted - Chemical Spill (Original Mix) Gabe, Thomaz Krauze - House Hauss (Original Mix) Gabe, Fractal System - Keep Going (Original Mix) Gabe, Tolkien 32 - Dirty Faces (Original Mix) Gabe, Samuel Boogie - F is for What_ (Original Mix) Gabe feat. Barbatuques - Tudo Vem (Tolkien 32 Remix) Growling Machines - Rounders (Gabe, Alex Stein Remix) Genre: Deep-House, Tech-House, Techno Release Date: 2015-04-27 [27.Abril.15] Catalog #: ZEM012 Nota de Lançamento / Release Note; Gabe is without a doubt one of the most talent producers from Brazil. His unique style has influenced a whole generation of artists who grew up listening to his music and got inspired by his sound. He is one of the key players of the fastly growing brazilian electronic music scene and his style has helped to craft what today we know as the characteristic brazilian sound. Gabe Collections is the accomplishment of many months of work in the studio, where he had the chance to collaborate with some of the hottest names coming out of Brazil. Dirty basslines, catchy vocals and a top notch production define this amazing release who many of you have been waiting for so long. - Gabe é sem duvidas um dos produtores de maior talento do Brasil. Seu estilo único influenciou toda uma geração de artistas que cresceram ouvindo sua musica e foram inspirados pelo seu som. Ele é uma das figuras mais importantes da crescente cena eletrônica brasileira e seu estilo ajudou a criar o que hoje nós conhecemos como o característico som brasileiro. Gabe Collections é o resultado de muitos meses de trabalho em estúdio, onde ele teve a chance de colaborar com alguns dos nomes mais quentes do Brasil. Linhas de baixo sujas, vocais marcantes e uma produção impecável definem este release que muitos de vocês estão esperando por tanto tempo.